This year marks the centenary of Sir Ernest Shackleton's epic expedition to traverse Antarctica in 1915. He had previously failed to reach the South Pole with Robert Scott on the Discovery expedition in 1902-03, and subsequently on the Nimrod expedition in 1907-09 without Scott. This journey would also fail to achieve its goal but would prove to be one of the Antarctic's greatest stories of survival.
In August 1914, World War I was about to break out as Shackleton was preparing his team to set sail from Britain. When he saw a newspaper ad calling for volunteer soldiers, he offered his crew to the war effort. Winston Churchill himself sent a telegram to Shackleton saying that his expedition should go on. (1)
The Endurance sailed from Port Plymouth on 8 August 1914 enroute to Buenos Aires. Shackleton stayed behind to complete some business. He later sailed on a mail boat, the Urugayo, and met up with his crew. They set sail on the Endurance on 26 October.
It soon became apparent that his crew of 27 men had an extra person aboard. Perce Blackborow was not selected as a crewman because of his youth and inexperience. But the 18-year-old Welshman was determined to go and stowed away. (2)
After 10 days at sea they arrived at a Norwegian whaling station on South Georgia Island. The whalers told Shackleton that it was a particularly bad season for pack ice. He delayed sailing south for a few weeks but conditions did not improve. On 5 December 1914, he departed and within two days was weaving his way through pack ice toward Antarctica.
But The Endurance was no match for the ice which soon surrounded the vessel and locked her in on 18 January. The Antarctic continent was visible on the horizon but the crew would never make it there.
As temperatures dipped to -21 degrees Fahrenheit, the ice slowly crushed the Endurance. Shackleton made the decision to abandon ship on 27 October. The men had plenty of time to gather their supplies and three lifeboats from the ship which eventually sank on 21 November as the ice melted. (2)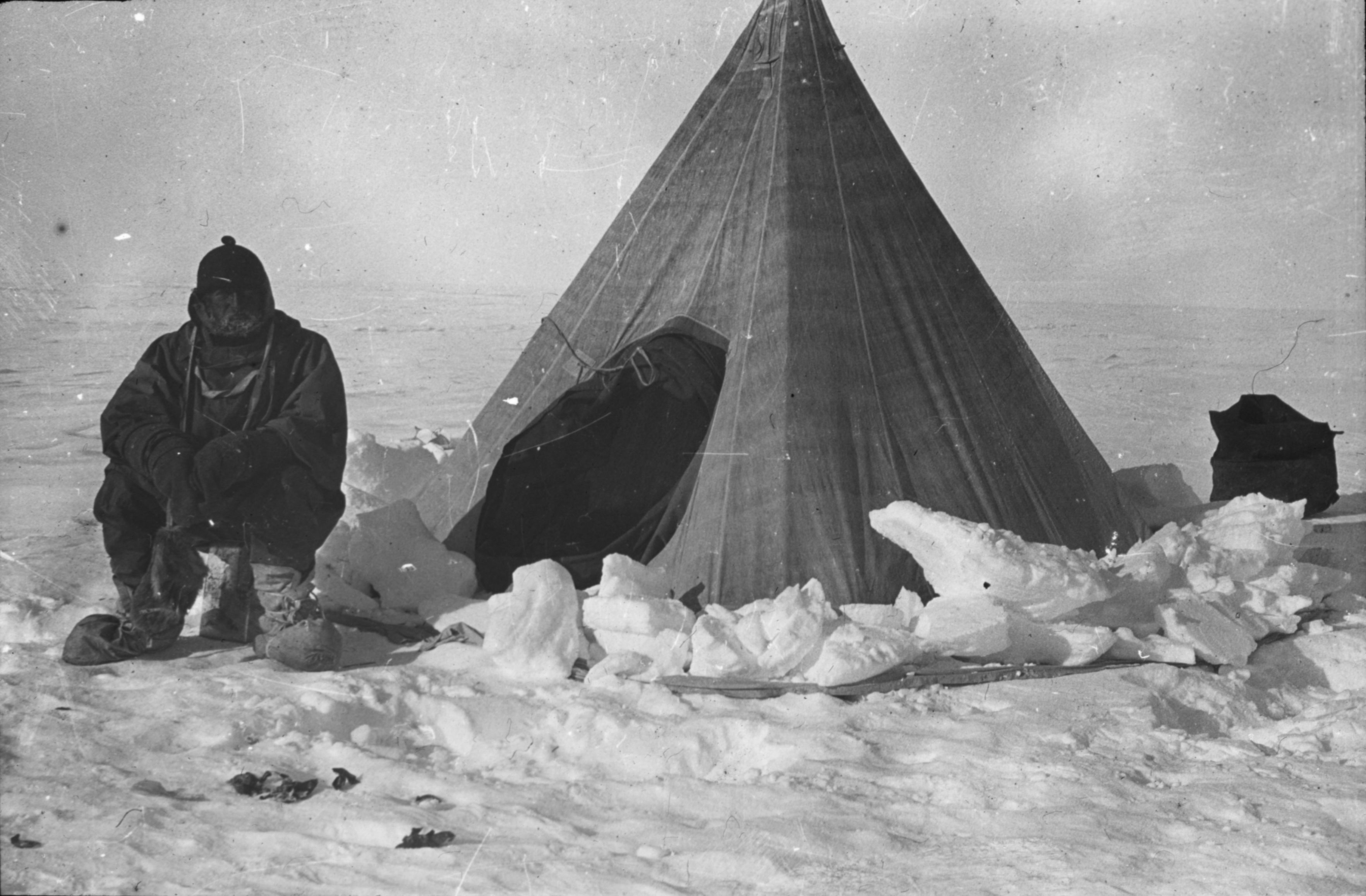 The crew camped on ice flows which drifted northwards. When they spot land, the men take to the lifeboats and land on Elephant Island. It's a miserable cold and wet mountain with strong snow squalls. It was not near any shipping lanes and they knew they would never be rescued.
On 24 April, Shackleton takes his fittest five crewmembers aboard the lifeboat James Caird and heads back to South Georgia. Miraculously they are able to navigate some 800 miles to this sliver of an island. It is considered the greatest boat journey ever accomplished. (4)
Unfortunately, they are only able to make it to the uninhabited west coast of South Georgia while the whaling stations lay on the east coast. In yet another incredible feat, Shackleton takes two of his crewmen and treks through the island's rugged interior for 22 miles to reach the whalers in just 36 hours. These were the whalers which had warned them of heavy pack ice two years earlier.
Shackleton is determined to rescue his crew from Elephant Island.
"If anything happens to me while those fellows are waiting for me, I shall feel like a murderer," Shackleton said. (4)
He makes three attempts to sail from South Georgia to Elephant Island but is blocked by ice and weather. At last, on 30 August, they succeeded in reaching the men with the Yelcho, a tug loaned by the Chilean government. The men had camped on Elephant Island in their two upturned lifeboats feeding on penguins and seals for more than four months. They arrived back on South Georgia in what would be a round trip to and from the island rather than an Antarctic crossing.
On 5 January 1922, Shackleton set out on another voyage to Antarctica but dies of a heart attack enroute. He is buried in the whalers' cemetery at South Georgia.
Antarctica – A Biography, David Day, Published by Knopf 2012
Shackleton's Expedition, NOVA Online, Public Broadcasting Service, February 2012
Shackleton's men: life on Elephant Island, Jan R. Piggott, 5 Aug 2004, Published by Elsevier Ltd.
Shackleton – The Expedition, Southward Bound, The American Museum of Natural History